Professional Human Transcription Services
At Translate Today, we provide high-quality transcription services that include audio and video transcription for business, court, medical, corporate and media sectors. We provide professionally fast transcription services at affordable prices that are trusted by multiple industries for their sheer quality.
Get skilled transcriptionists to work on your project under the highest security standards, which remains a top-selling point of our confidential transcription services. You can convert audio to easy-to-parse transcripts with optional features like timestamps and speaker identification with our audio to text transcription services.
Translation and Transcription Services
Professional language service provider Translate Today specializes in translation and transcription. At the best transcription services cost, we can ably handle transcription projects of any size in any language: English, French, Spanish, German, Japanese, etc.
So if you're a business or market research agency and find it hard to transcribe audio and video in multiple languages, know that you can outsource your transcription services to us for quality multilingual transcription where we transcribe audio into a time-coded format.
As a one-stop transcription services provider based in the United States and the United Kingdom, we're a trusted provider of accurate, quick, and cheap transcription services. Contact our professional transcribers for assistance with transcribing audio or video.
Diverse Industry Experience
Translate Today houses transcriptionists who have diverse industry experience and deliver accurate transcripts.
100% Accuracy Guaranteed
Translate Today assigns professional transcribers to carry out transcription enabling us to deliver accurate transcripts.
Professional Human Transcribers
Translate Today houses a team of professional transcribers, not software or robots, to deliver transcription.
We Offer a Wide Variety of Transcription Services
Audio Transcription
We offer audio transcription services, be it Verbatim or Intelligent Verbatim, for converting audio to text. You're promised human-done transcripts when choosing our voice transcription services.
Video Transcription
We offer best-in-class video transcription services for converting video to transcripts. Businesses & marketing professionals, and people from other industries, use our video transcription services.
Document Transcription
Our document transcription services involve converting written documents from one form, say, a PDF file, fax, handwritten notes, etc. into a more acceptable format, such as Word, which is more accessible.
Conference Call Transcription
With our conference call transcription services, we transcribe conference calls of all sorts and deliver accurate transcripts. It's the best way to use business calls for further research when their written records are available.
Interview Transcription
Using our interview transcription services, you can accurately transcribe interviews for research purposes. We've offered interview transcription to industries, such as market research, attorneys, human resources, etc. You can trust us with interview transcription!
Phone Call Transcription
At Translate Today, we provide accurate phone call transcription services to clients who want to transcribe phone conversations. That way, we add value to phone recordings by converting them into written form for further use by other staff members.
Other Transcription Services We Offer
Zoom Transcription Services
Dissertation Transcription Services
Dictation Transcription Services
Podcast Transcription Services
Voicemail Transcription Services
Focus Group Transcription Services
Verbatim Transcription Services
Sermon Transcription Services
Meeting Transcription Services
Industry-Specific Online Transcription Services
Legal Transcription Services
We guarantee the best transcription for Court Proceedings, Police Interviews, Witness Statements, Tribunals, Hearings and Conferences here at Translate Today. 
Qualitative Research Transcription Services
In the academic setting, students and professors use our transcription services for qualitative research. Used for conversion of non-text or non-numeral content into the textual format, research transcription services prove helpful in transcribing audio or visual content, i. e. interviews, lectures, group discussions, focus groups, conferences, etc., for research purposes.
Medical Transcription Services
At Translate Today, we offer medical transcription services at affordable rates. We assign medical transcriptionists who have a background in medicine and are familiar with medical terminology.  
4 Step Transcription Process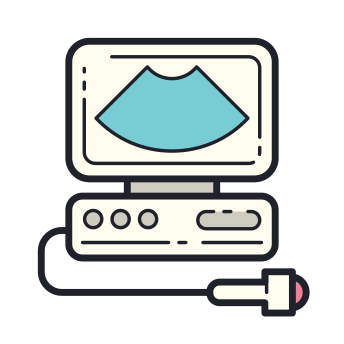 Trancription
Documents and audio/video content is translated and transcribed by our professional translators and transcriptionists, respectively.
Review
Team of experts assigned to review: suggest edits and timestamps, etc. Important additions made.
Proofreading
Proofreading is done to ensure the text is consistent and flows naturally. Errors, misspellings or typos removed.
Delivery
After the second quality check, the document or transcript is delivered to your inbox.
We're available 24/7 for all of your urgent requests. Call now, _________, or email at hello@translatetoday.co.uk to get a FREE QUOTE within minutes!
US office
Wilsons Business Park Centre, Office 12, Initial Business Centre, Manchester M40 8WN
UK office
Wilsons Business Park Centre, Office 12, Initial Business Centre, Manchester M40 8WN
Hours
9am – 5pm GMT
Monday to Friday