Certified Medical Translation Services
At Translate Today, we provide high-quality healthcare language solutions, including medical translation, transcription and interpreting. Medical translation service is key to providing better care, lowering costs, increasing patient satisfaction and compliance. Translation in healthcare has been at the forefront of mitigating the risk of costly legal proceedings in the event of poorly or wrongly communicated information. So wait no more to get us on board for medical document translation, medical interpretation and transcription!
One of the top medical translation companies, we help with medical terminology translation, medical record translation services, medical report translation, medical term translation, medical language translation, and much more.
Medical Language Services
Professional language services by Translate Today reduce readmission rates and complications by providing an in-language experience from intake to discharge and all the way through aftercare.
This allows better understanding and ultimately results in better health outcomes. It also lowers the risk of misunderstanding, misdiagnoses, inadequately informed consent, and the inability to follow treatment plans, which can result in inefficient or ineffective treatment, increased expenses, and repeat visits.
We Provide Quality Medical Translation Of
Pharma/Healthcare Literature
Informed Consent Forms (ICF)
Clinical Trial Interviews
Clinical Study Agreements
Patient Information Leaflets (PIL)
Medical and Pathology Reports
Pharmacovigilance Reports
Professional Medical Translation Services
We're a full-service provider of medical translation in the US and UK trusted by medical professionals and Life Science institutions.
Medical Transcription
We offer transcription services for pharma companies, medical practitioners, clinical research organizations, clinics and hospitals, etc. Whether it's doctor-patient interviews or clinical trials, we provide accurate transcription from native languages that we cover to English and vice versa.
Certified Medical Translation
At Translate Today, we offer certified translation of medical documentation of all sorts. Working under a strict Non-Disclosure Agreement, we ensure patient and healthcare facility confidentiality. That we can protect privacy and can translate and localize medical documentation, we remain the top medical translation providers.
Medical Interpreting
The US law mandates healthcare facilities to provide medical interpreting services to their non-English speaking patients. With us as your language solutions partner, our professional medical interpreters can provide face to face, telephone, consecutive, simultaneous and whispered interpreting.
Technical Translation For Medical Industry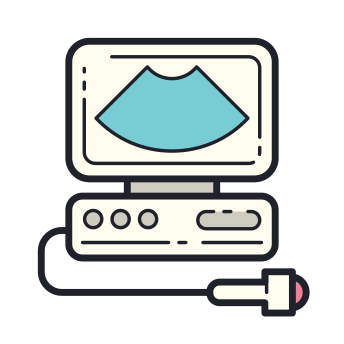 Localization of Medical Devices User Interface (UI)
Instructions for Use (IFU) for Medical Devices
Life Science Website Content Translation
User Guides for Medical Software
Medical Software Localization
Businesses We Assist With Medical Translation
Biotechnology Corporations
Medical Device Manufacturers
Clinical Research Organizations
Accurate Human Translations of Medical Documents
Accurate medical document translations are essential when it comes to medicine. We're committed to error-free translations. After all, even a minor error in labelling, patient reports, or IFUs can endanger patients' lives. You can avoid any such occurrence and keep your hospital or clinic at bay from the risk of liability with our certified medical document translation services.
Full Service Language Solutions for Healthcare 24/7
Whether you need translations of medical or other pharmaceutical documents or medical transcriptions for interviews or appointment notes, Translate Today is your one-stop destination for quality language solutions tailored for the healthcare sector. We also provide in-person and over-the-phone medical interpreting for hospitals, in any language. We're available 24/7 for fast translations by expert translators.
Medical Translators, Interpreters, Transcriptionists
At Translate Today, we work with an international team of expert medical translators, medical interpreters, and medical transcriptionists so that you can get all services from one medical translation agency without having to run after freelance translators negotiating rates or the kind of stuff. We have professionals available for every language pair who can offer services at reasonable prices.
Medical Document Translation Services
Translate Today is the vital cog in the wheel healthcare sector, delivering top quality document translation services. For years, we've helped medical professionals translate medical documents to and from languages including English, French, German, French, Italian, Spanish, Chinese, Japanese, Arabic, and more.
Medical Translation Prices
Medical translation costs vary depending on language, specialism, document size. However, rest assured that Translate Today offers the most competitive prices for certified medical translations. Currently, we offer three packages: Urgent, Quick, and Standard with 24-hr, 2-3 day, and 4-5 day delivery, respectively.
What is Medical Translation?
Medical translation refers to the conversion of text from one language into another. Whether that be the text written on medicine, medical devices, or pharmaceutical products, its translation into the target language is referred to as medical translation.
Meanwhile, there's a lot of written documentation generated from clinical trials, market research and patient interviews, its translation, too, falls under the category of medical translation.
Shortest to say, there's a wide variety of documents that include medical device manuals, consent forms, patient reports, which require translation by certified medical translators who have expertise in the field of medicine and medical terminology.
Translate Today can be your preferred partner for healthcare translation for we can also offer medical transcription and interpretation.
Clinical Validation of Medical Documents
Should the need arise, we can help with the clinical validation of medical documents. All the medical documents translated by us are validated by licensed Medical Doctors. Equipped with advanced training in medicine, our translators are experts in their niche.
HIPAA Compliant Medical Translation Services
The translators we assign to work on your project are HIPAA certified medical translators. It may suffice to dispel your fears in regards to confidentiality and privacy. What you're guaranteed at Translate Today is accurate communication in the healthcare settings, with a keen focus centred on the protection and security of health information.
It's for this reason that the world's top pharmaceutical companies and healthcare professionals trust and use Translate Today for medical translation services. 
Need for Accurate Medical Translations
Yes, there's an absolute necessity to have medical documents translated into any language as accurately and meticulously as possible. It's because what's at stake is too precious to be taken lightly! That is, any mistranslation, even a minor spelling error, could risk the life of a patient. Therefore, the onus is on healthcare professionals to go with an accredited provider of medical translations who have a record of delivering accurate translations in the field of medicine.
Translate Today is one such agency that can provide accurate medical translations of labels, IFUs, patient reports, etc. and can save healthcare institutions the trouble of liabilities because our translations never go wrong. We house a team of reliable, professional medical translators who carry out accurate medical translations.
Medical Terminology Translation
Are you in need to translate medical terms? You've come to the right place. At Translate Today, we can assist with the translation of medical terminology. We're ranked among the best medical translation companies for medical translations in the UK and US.
Medical Record Translation Services
As part of our medical documents translation service, we also offer medical record translation services for healthcare facilities. You can connect with our experts today to request a quote if you need records translation.
Medical Report Translation
Contact us for professional medical report translation services for healthcare facilities. You can connect with our experts today to request a quote if you need the translation of medical reports.
Medical Translation Agency
If you're looking for a medical translation agency, look no further than Translate Today, specializing in medical translation, interpreting and transcription. Healthcare professionals use us for medical documents translation services for reasons: we're affordable, respect privacy, HIPAA compliant, and protect confidential patient information. We're trusted because we offer certified medical translation!
Online Medical Translation Services
Since we operate online, it's easy to upload documents or request a quote. The document translated is delivered via email. So wait no more to get in touch with us for online medical translation. 
Translate Medicine
Choose us for accurate translation and localization of medicine and medical document translation services. At competitive rates, we can translate medicine and related documents.
We're available 24/7 for all of your urgent requests. Call now, _________, or email at hello@translatetoday.co.uk to get a FREE QUOTE within minutes!
US office
Wilsons Business Park Centre, Office 12, Initial Business Centre, Manchester M40 8WN
UK office
Wilsons Business Park Centre, Office 12, Initial Business Centre, Manchester M40 8WN
Hours
9am – 5pm GMT
Monday to Friday