Build a Perfect eLearning Program with Our eLearning Translation and Localization Services
If you want your eLearning program to reach a truly global audience so that maximum people benefit from it, we can be your valuable partner in the endeavour to engage the international audience by offering cutting-edge eLearning translation and eLearning localization services. At Translate Today, we have a comprehensive portfolio of specialist linguists to ensure accurate translation and localization of your educational materials so that it remains as informative in the target language as it is in the source language.
Why E-Learning Translation and Localization?
With changing digital landscape and internet proliferation, remote learning and working have become widespread. Users from diverse cultural and linguistic backgrounds use remote learning to advance their knowledge and learn new skills. But the challenge for course creators is offering personalized training in the language of the audience, which is vital to widening the scope of virtual training and eLearning platforms. It's in this respect that the role of eLearning translation providers and eLearning localization providers becomes so prominent that it's hard to imagine the relevance of remote learning without their backing.
The reason for this is simple. Online learners prefer to learn in their native language. In other words, as eLearning platforms or providers of online courses, you're asked to provide localized and translated E-learning courses to learners for learners to engage with course materials, which looks like a daunting task but not if you partners with Translate Today – a leading provider of eLearning translation and localization services.
Translate Today offers you: a) linguistic support to create multilingual e-learning modules, b) typesetting service to ensure education translations are displayed accurately, c) localization of multimedia to ensure learning objectives are met.
We Offer a Host of E-Learning Solutions, Including the Following
Multimedia & Image Localization
Translate Today is your one-stop destination for an array of multimedia localization services, including the following subtitling, voiceover, desktop publishing, dubbing, and more.
Transcription & Subtitling Service
We offer transcription services, closed and open captions for e-learning courses; transcribe and translate content for any target audience and house a subtitling and engineering team to edit on-screen text.
In-Context & Functionality Review
At Translate Today, we assign native linguists to review the course content and test its functionality across browsers and devices. This way, we ensure there's no loss of meaning and that content is accurately localized.
Translate Today Provides e-Learning Translation & Localization For:  
Financial Software Training
New Employee Orientations
Training & Certification Programs
Audio Scripts & Voiceovers
Healthcare Training Guides
Marketing & Online Courses
PPT & Multimedia Presentations
Classroom-Based Instructional Material
Why Choose Us?
Our education translation service helps create an engaging learning experience for learners.
eLearning Translation Services
Translate Today is a top provider of eLearning translation, specializing in a  range of language solutions tailored for the eLearning marketplace. With us, you can offer instructional content to users around the globe. Backed by expert knowledge and proven experience, we're equipped to help education technology companies to take their learning and training programs to a global audience. You're promised fast turnaround time, exceptional accuracy and 24-hour customer support while working with us.
eLearning Localization Services
The need to translate learning has grown exponentially over the years. So has the localization of eLearning tools. Global businesses looking to make their training modules accessible to the global workforce know that they can't do it without localizing eLearning tools and content. It's here Translate Today plays its part by deploying its expert linguists, typesetting specialists, desktop publishing professionals, voiceover artists, and, of course, project managers to help with multilingual eLearning localization projects.
e-Learning Content Translation & Localization Process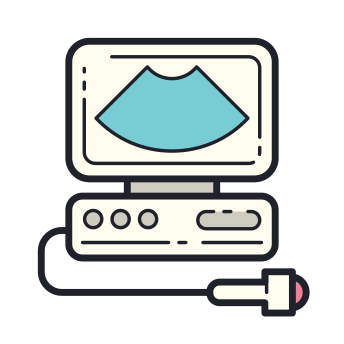 Translation
eLearning content translation is the first step of the process. we assign expert linguists to carry out text translation of training materials. That may include website content, notes and slides. 
Multimedia Translation
Next, we assign subtitling and voiceover professionals for the translation of audio/video components. DTP experts do the same for documents and graphics.
Localization
Next, we do the eLearning content localization to ensure training material is culturally relevant and appropriate before releasing it for the consumption of the target audience.
Content & Functionality Review
At this stage, our review team steps in to test learning and training material components such as audio, video, and text for quality and check its functionality for a seamless learning experience.
Delivery
Congratulations, your e-learning translation and localization project is complete! We will deliver the completed files directly to your inbox in your preferred format, on time and within budget.
We're available 24/7 for all of your urgent requests. Call now, _________, or email at hello@translatetoday.co.uk to get a FREE QUOTE within minutes!
US office
Wilsons Business Park Centre, Office 12, Initial Business Centre, Manchester M40 8WN
UK office
Wilsons Business Park Centre, Office 12, Initial Business Centre, Manchester M40 8WN
Hours
9am – 5pm GMT
Monday to Friday